Do you need a website? Really? Why?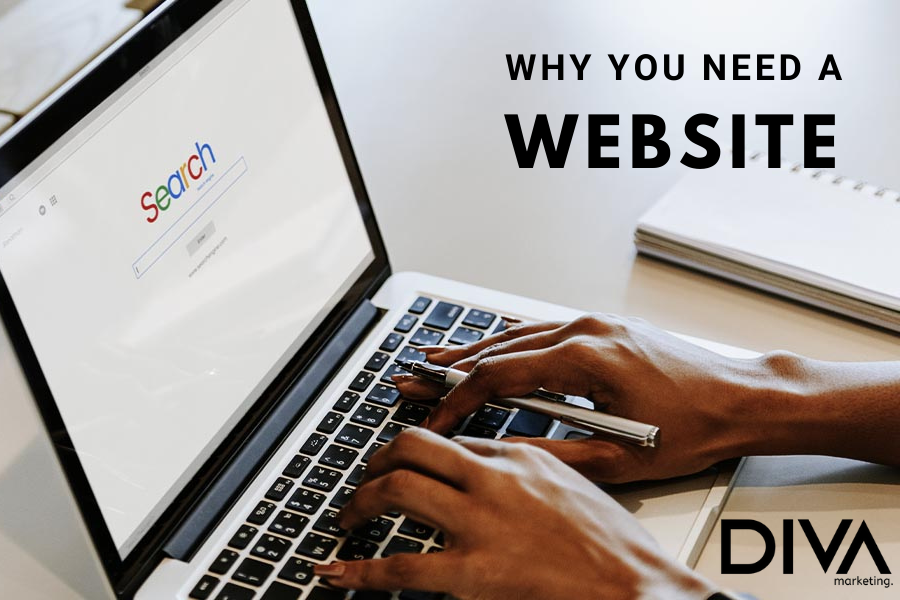 Well…..to state the obvious, it is 2021! And yes, you do need a website, really!!! If you don't have an online presence, you quite simply don't feature.
This is a discussion I have with many small business owners, the importance of having a website. People often assume that social media channels can replace or be used instead of a website. Yes, they are cheaper, yes they are quick to set up, but, they do not do what a website does for your business.
Quite simply, a well-designed website can help generate business and increase your brand value. If your business does not have an online presence, you quite simply don't exist! A website increases your credibility and helps you to showcase your products/services to a targeted audience.
4 Reasons why you need a website, today!
Your target market and competitors are on-line. There are over 38 million internet users in South Africa!!! 70 – 80% of these users research online before visiting a small business or making a purchase
In the digital age, a web-site is the cornerstone of any marketing campaign. Consumers expect companies to have a web-site. Think of this as one of our stores being open 24/7, with no overtime pay required!
Consumers expect instant information, value convenience and are shopping online.
Consumers won't waste time searching for your company, if you don't appear in search results, you don't exist. According to a Forbes article, over half of 'near-me' searches result in a store visit.
A website is the most important tool for creating a marketable web presence. It is your companies 'home' on the world wide web. At the touch of a button, 24/7, 365 customers have access to the most important details about your business.
Developing a well-functioning and effective site is the first and most important step of your online presence.
Get in touch to discuss how we can help you with your online presence, from developing and designing new websites, to analysing and maintaining existing websites, we know what it takes.