How to write catchy headlines that convert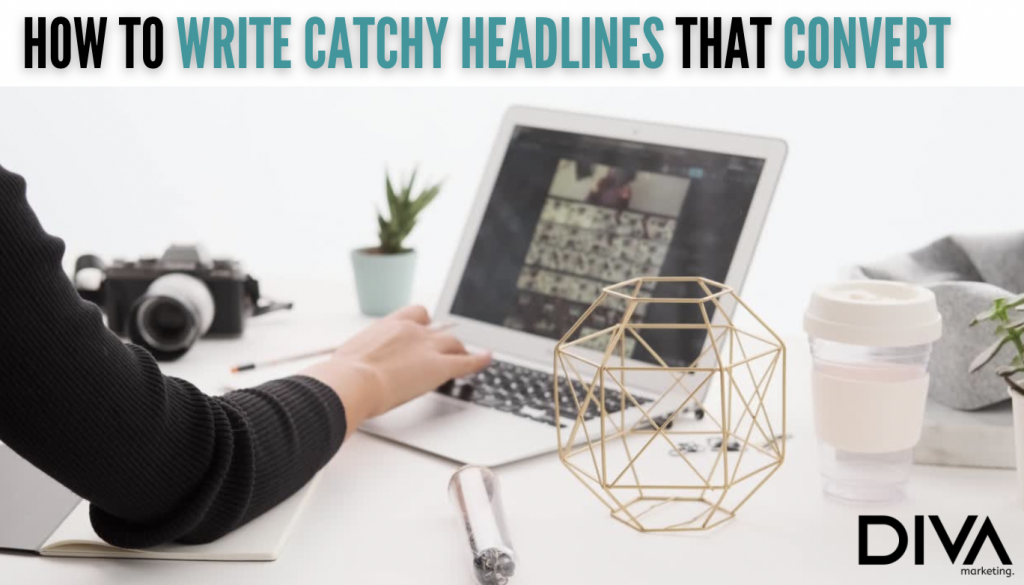 Headlines that convert are vital because they draw the reader into the body copy. Imagine you're about to tell someone a story or you want to provide some advice; imagine you want to get their attention.
Creating an attention-grabbing headline is perhaps the most important part of writing copy. It's also the most enjoyable, if you have the time and experience to do it!
That's where DIVA Marketing comes in!
I believe that writing headlines should be a simple process.
Simple is clear.
I am a big believer in the K.I.S.S. principle, (Keep It Simple Stupid), when it comes to writing and content marketing, when it comes to most things actually.
Complex, on the other hand, can be confusing — and confused readers don't buy.
According to copyblogger, On average, 8 out of 10 people will read headline copy, but only 2 out of 10 will read the rest. This is the secret to the power of your title, and why it so highly determines the effectiveness of the entire piece.
10 winning headlines that convert formulas
Entice with powerful words.
Use numbers.
Encourage urgency.
Announce exciting news.
Appeal to the 'how-to' instinct.
Share an endorsement.
Offer useful information.
Ask a provocative question.
Give a direct command.
State the big benefit.
So if you're feeling stuck, or just don't have time to write catchy headlines that convert, get in touch!
Learn how to write catchy headlines that convert in this video: